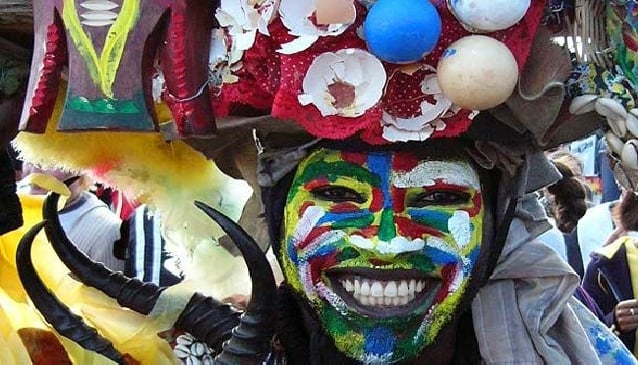 Family Fun in Garden Route and Eastern Cape!
Arts & Culture
...Cango Caves are a great place for the little adventurers to delve into...
We've all been there – the illustrious family holiday. Having spent the last 365 days getting uncontrollably excited about that fun yet relaxing break with the nearest and dearest, we set off with the little ones in tow to that holiday spot from our youth only to discover that our choice of destination is perhaps not the family Mecca we once thought it was. One destination however, that never seems to lose its quaint charm and outstanding family appeal is South Africa's Garden Route and Eastern Cape. With so many fantastic attractions, activities, and things to do in Garden Route for the whole family to enjoy, it is not hard to see why families from far and wide continue to return to this beautiful region year after year, and generation after generation.
So what is the appeal of the Garden Route and Eastern Cape? Of course the region's iconic status as a water and adventure sports heaven serves active families and adventure-seeking children well with activities such as surfing, scuba diving, canoeing, horse riding and fishing available in many towns along the Garden Route, including Knysna, Plettenberg Bay and Port Elizabeth. However, the Garden Route and Eastern Cape have more to offer the family on holiday than just water and adventure.
Wildlife loving families are most definitely in their element. Safari parks such as Addo Elephant Park and Kragga Kamma provide a great family day out spotting lions, cheetahs, giraffe, elephant and many more iconic African animals and September to March offer excellent whale and dolphin watching opportunities in places such as Plettenberg Bay. Getting close to semi-wild monkeys and birds is also on offer with the excellent Monkeyland and Birds of Eden sanctuaries, which are home to a wide range of primate and bird species.
For those whose children wish to explore a little bit of South Africa's history, the Garden Route and Eastern Cape are also not short on activities. The ancient and mysterious Cango Caves are a great place for the little adventurers to delve into the region's natural history and explore the prehistoric stalactites and stalagmites, and a ride on the Outeniqua Choo Tjoe (a historical passenger steam train) and a township tour will give the family an insight into the region's more recent past.
The wealth of family things to do in Garden Route and Eastern Cape are not the only reason for families to visit this delightful region. The many glorious beaches, including Bollard and Buffalo Bay near Knysna and Robberg beach in Plettenberg Bay, are great for a day of family fun in the sun – just remember to bring the sun cream and a parasol! The vast array of family friendly accommodation and restaurants also have families returning year after year, and many places to stay offer plenty of outdoor space and BBQ facilities so that families can enjoy a traditional South African braai – what better way can there be to finish off your day of exploring the wonderful Garden Route and Eastern Cape than in true South African style with a few sundowners for the grown-ups, an evening braai and the kids taking full advantage of plenty of room to play?